Xmind is commercial software. You need a subscription plan for personal and business use.
Before purchase, you're using a free version.
It's for evaluation purposes only. Some features are inactive. And all exported images and PDFs would come with watermarks.
To use Xmind properly, you should pay.
You don't need to download another app. You will upgrade to a Pro version immediately after your first purchase, and you can cancel subscription anytime. All plans are per user. You can use Xmind on up to 5 Mac/PCs and 5 iOS/Android devices.
Differences between Free and Pro Plan of Xmind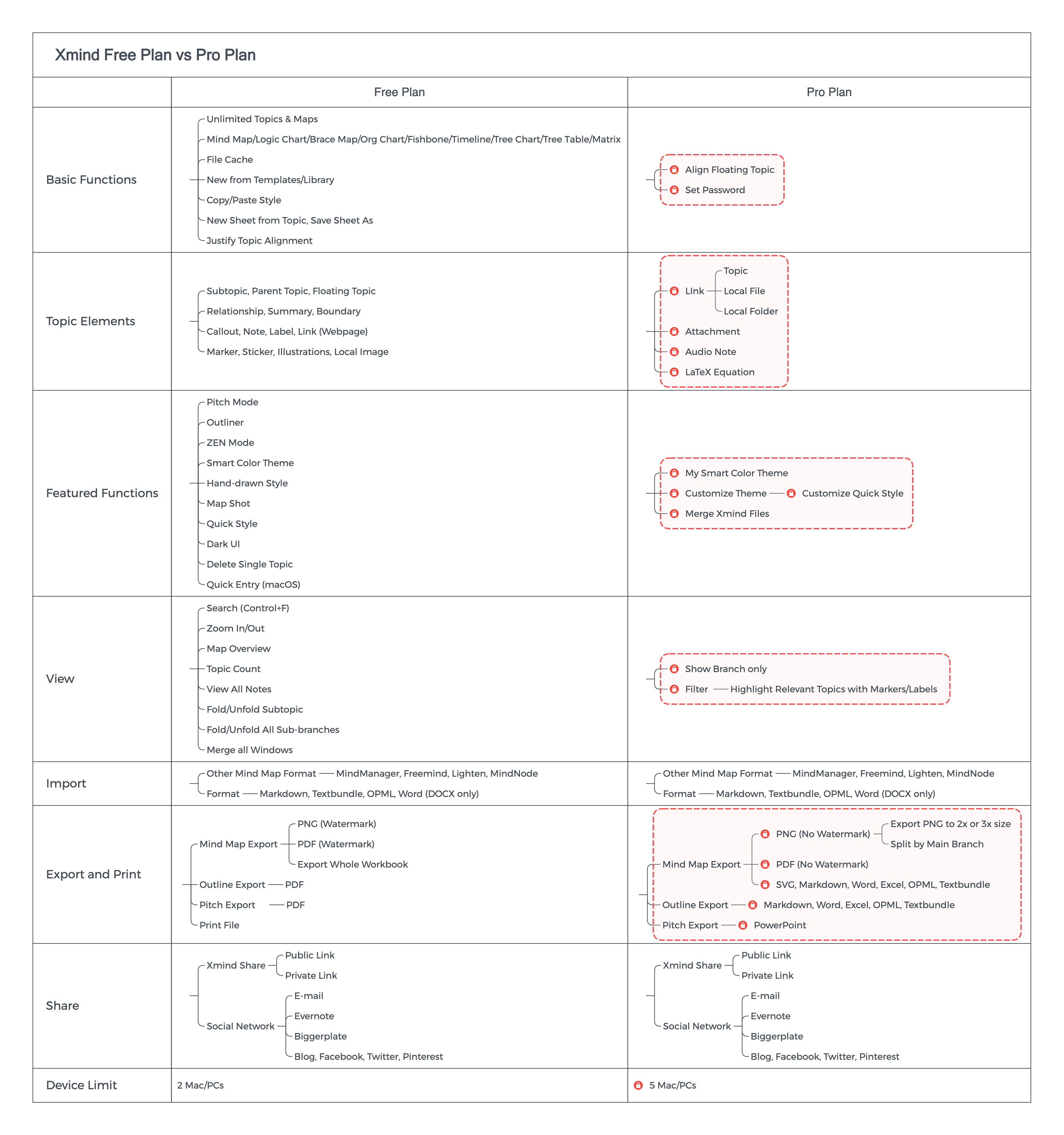 Join our hundreds of thousands of happy subscribers today!