With the full version of XMind: ZEN, you can get access to all features, and get your maps exported/printed without watermark. You won't be disturbed by any notifications but the only reminder before your subscription expires. In addition, you can use it for commercial purposes as well as make your own plans.

You can enjoy most of the features in trial version. but some features are locked, including"theme editor, set password, align floating topic, insert topic link, insert file link, add local image, show branch only, remove watermark, export to SVG, word &excel, export to OPML & Textbundle". In addition, you will get a watermark on file when export or print your map. If you use XMind:ZEN in a relatively long time in one day, you will receive the notification. What's more, you are not allowed to use it for commercial purposes and you can't make individual plans with XMind: ZEN.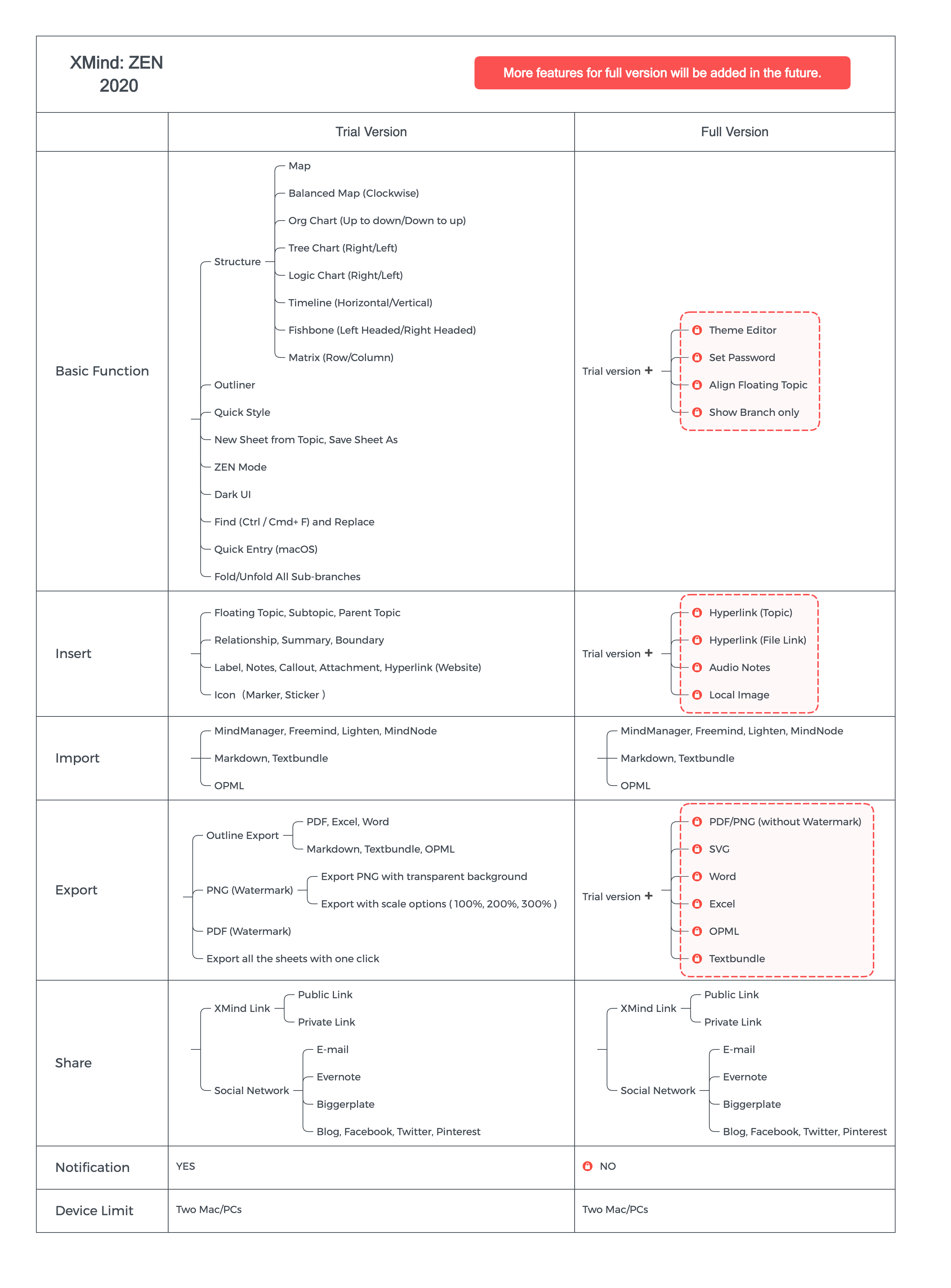 *Please note that when your subscription expires, the features such as exporting, sharing, saving, and printing will not be available anymore.