If you got the subscription from our website, please follow the steps to turn off auto-renewing subscription.

1. Sign In our official website with your XMind ID,
2. Click Turn Off Auto-Renewal to stop the auto-renewal function.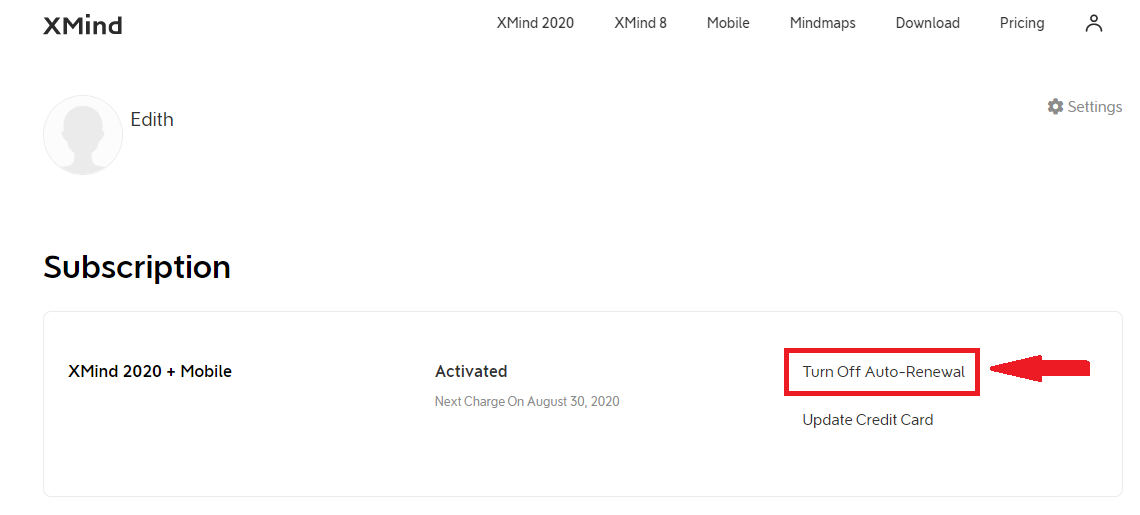 3. Click Cancel Auto-Renewal.


If you got the subscription from App Store, please go back to AppStore to cancel the auto-subscription.
1. Go to Settings > [your name] ​ > iTunes & App Store,
2. Tap your Apple ID at the top of the screen,
3. Tap View Apple ID. You might need to sign in or use Touch ID,
4. Tap Subscriptions,
5. Tap the subscription that you want to manage,
6. Use the options to manage your subscription.