If you have subscribed to XMind for Mobile, you can unlock the full version after logging into your account on the application. Please make sure that the account is the one you used to purchase the subscription.

If you cannot unlock the full version, please tap Settings > Restore full version. (XMind for Android). Please see the attachment.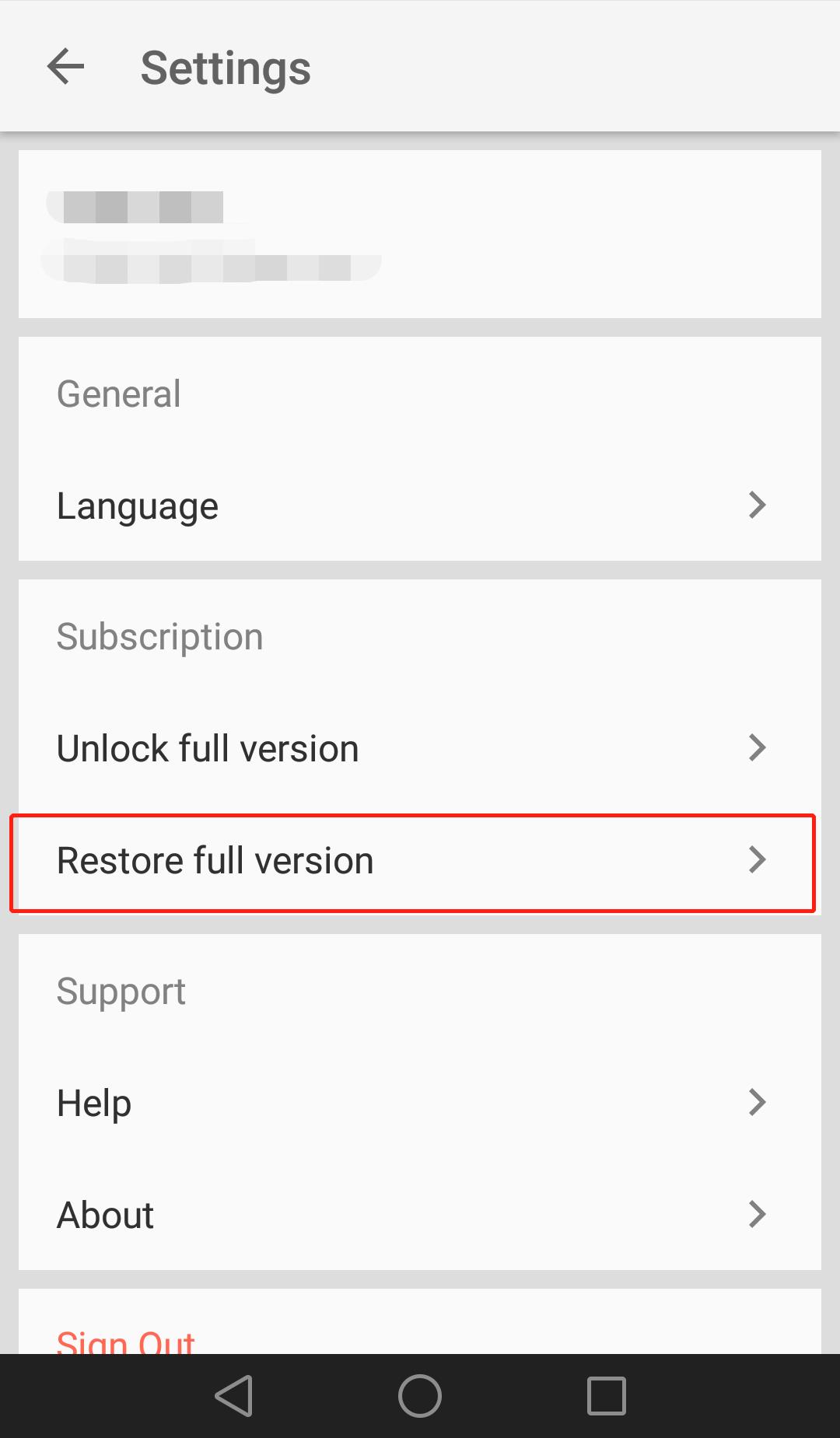 If it shows "Restore failed", please contact our support center with the following information:
1. XMind ID,
2. The date when you purchased the subscription (year-month-day-hour),
3. Where did you purchase the subscription?
4. Please send us feedback from XMind for Android.