XMind does not support synchronization at this time.

Here are three methods to transfer your desktop mind maps to Android phone.

1. Transfer via a third-party cloud service.
If you want to open your desktop mind maps on Android mobile, you can transfer the maps from your computer to your mobile by using a third-party cloud service like Dropbox, OneDrive, and Google Drive.

Below are the steps of file transfer (OneDrive as an example).
1) Download OneDrive both on your computer and your phone,
2) Upload your desktop mind map to OneDrive on your computer,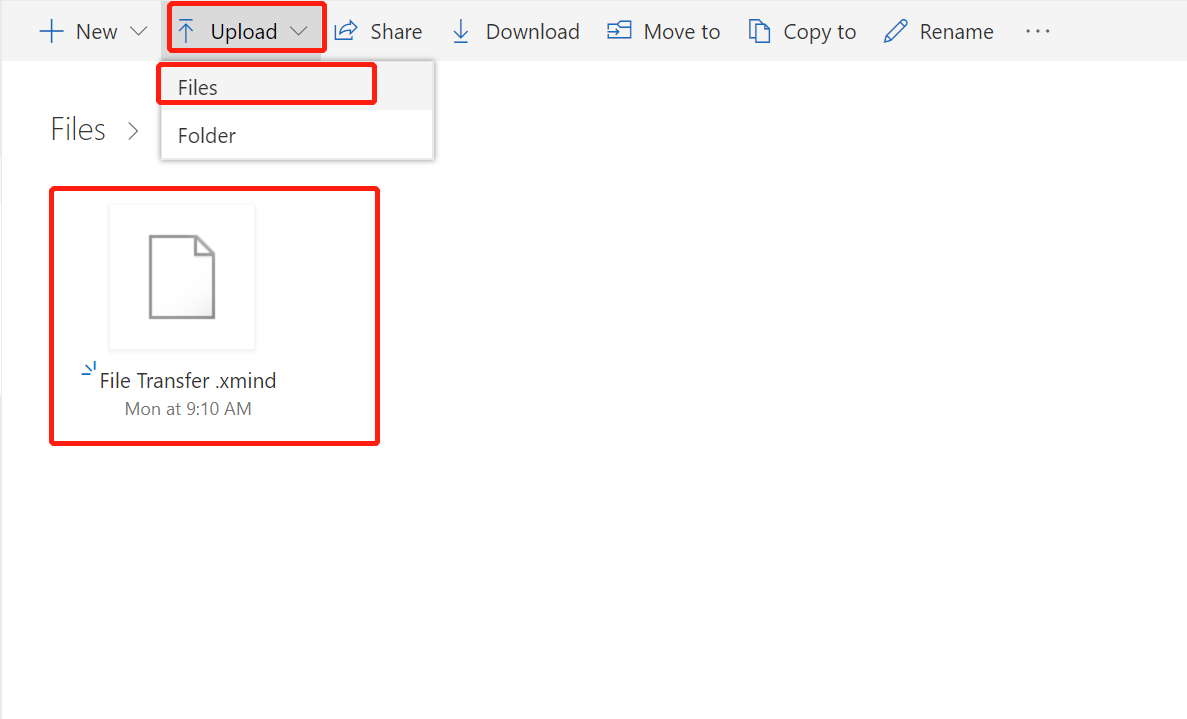 3) Launch and update OneDrive on your phone,
4) Find and tap the map, then you can open it with XMind for Android,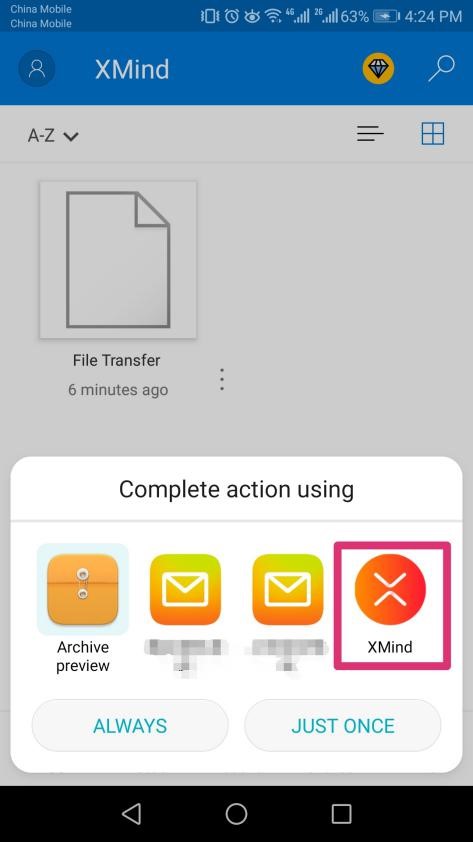 Please note that if you are unable to select XMind to open the map directly, you can download and save the map to the folder of Local/XMind/Workbook. Then you can open the map from XMind for Android.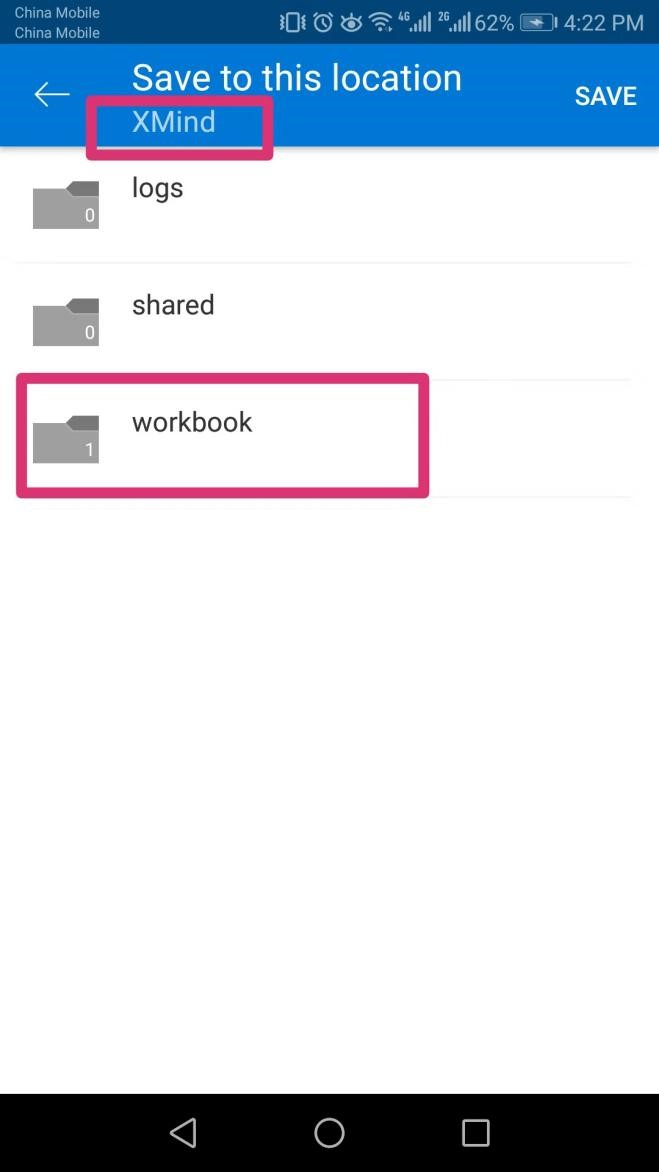 2. Transfer via Wi-Fi Transfer
You can use Wi-Fi Transfer to transfer your XMind file from one device to another by connecting the same WiFi.
1) Tap the three dots on the upper right corner,
2) Tap Wi-Fi Transfer,


3) Follow the instruction on the page of WiFi Transfer,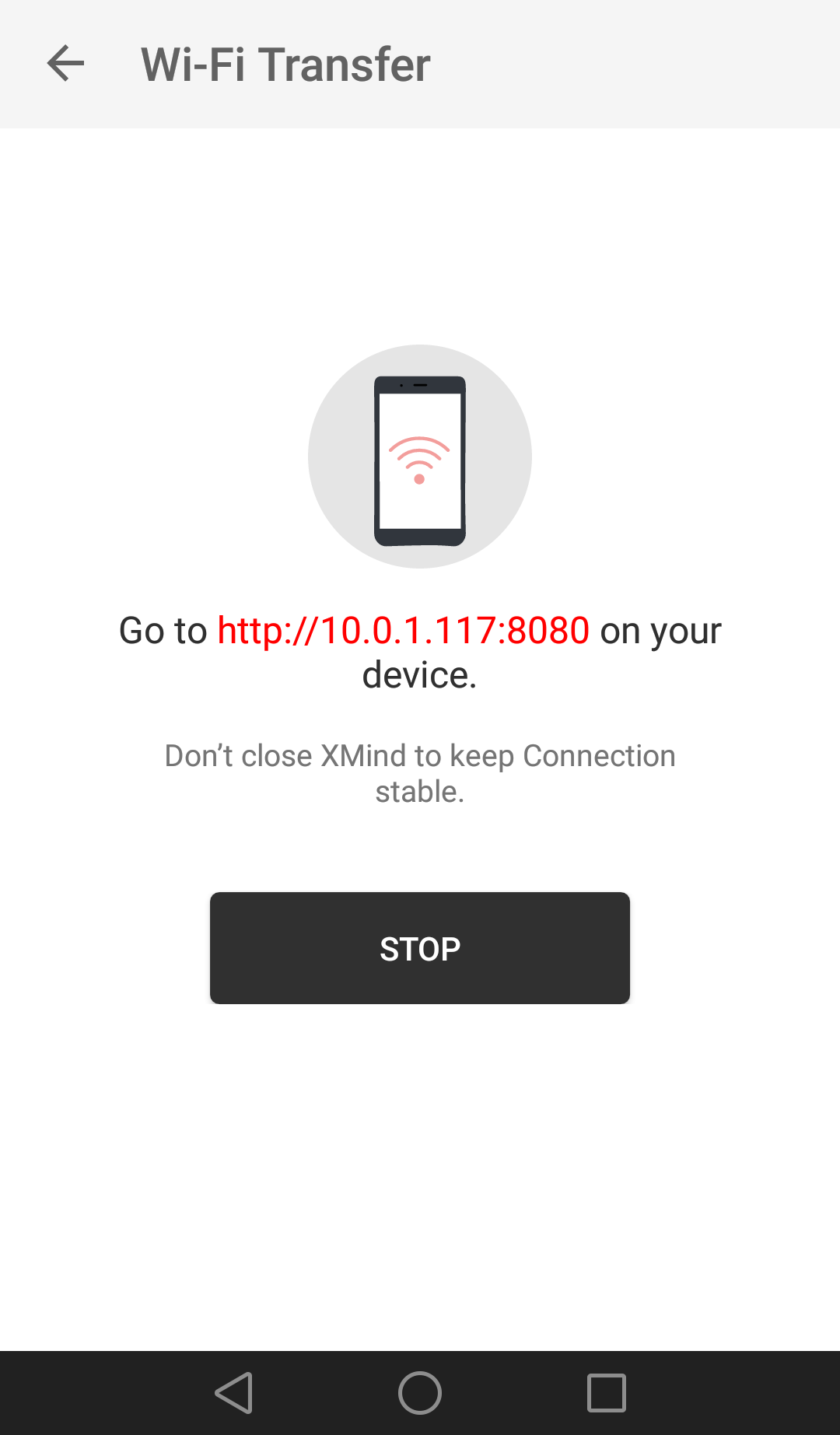 4) Download or upload your XMind files.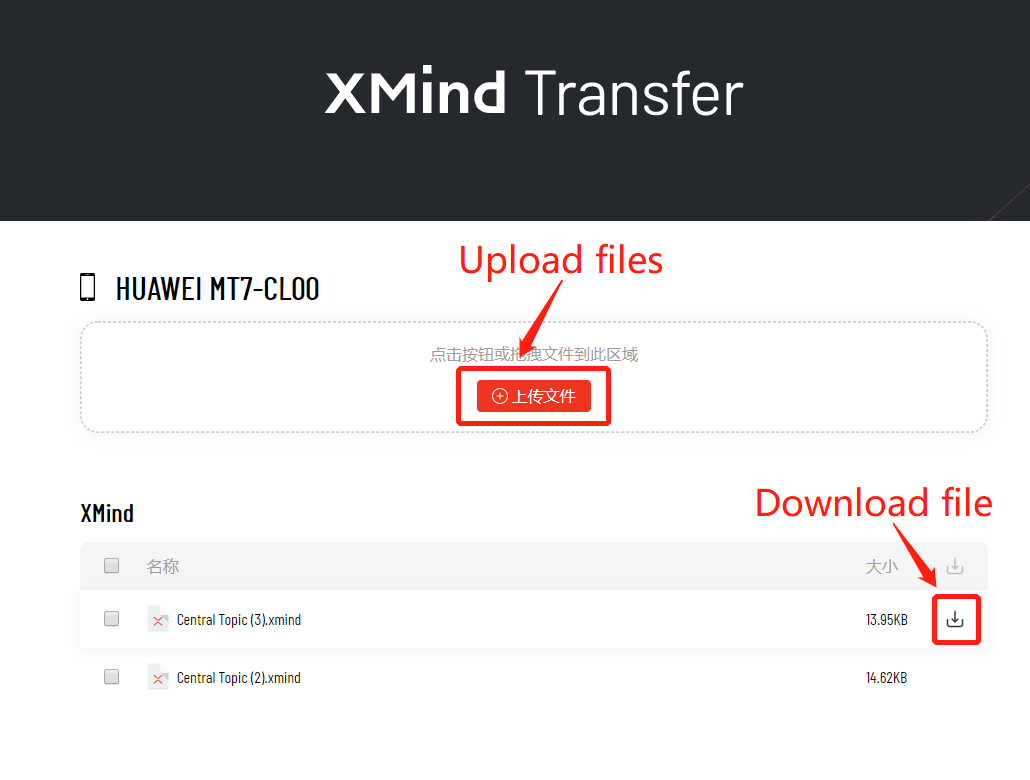 3. Import XMind file in XMind for Android
1) Transfer your XMind file from desktop by using USB or Bluetooth,
2) Tap the three dots on the upper right corner on XMind for Android,
3) Select Import,


4) Find your desktop XMind file to import in XMind for Android.