Xmind.works is the web version of Xmind, and runs in any modern web browsers. With Xmind.works users can create, edit and save their mind maps online without downloading or installing Xmind.
To use Xmind.works, users will have to
sign in with their Xmind account,
connect to Dropbox/Google Drive/OneDrive.
After connecting with the drive, users can start mind mapping online. All maps will be saved on the connected third-party drive directly. And mind maps created with Xmind.works can be saved as Xmind files or PNG files for different needs.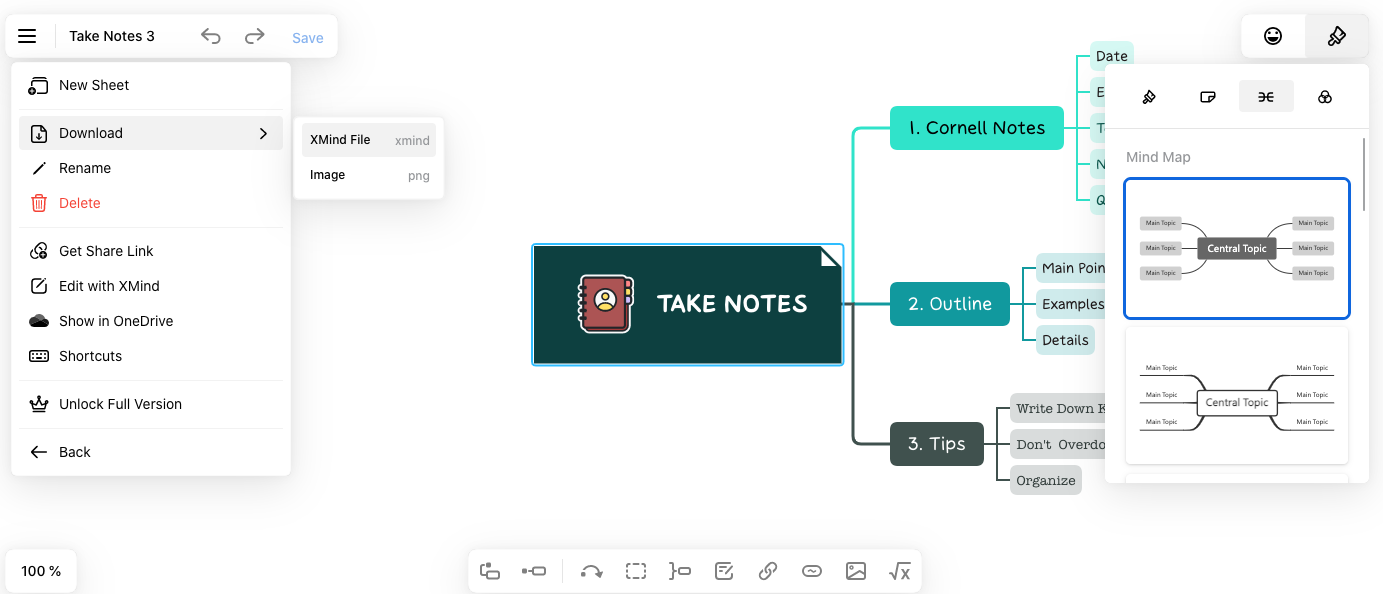 Xmind.works also supports sharing the map with a link with others. The shared file can be downloaded or opened directly with Xmind.works.
A simple introduction to Xmind.works can be found HERE.