If you do not remember your XMind ID password, follow these steps to reset a password.
1. Go to XMind sign in page and click Forgot password.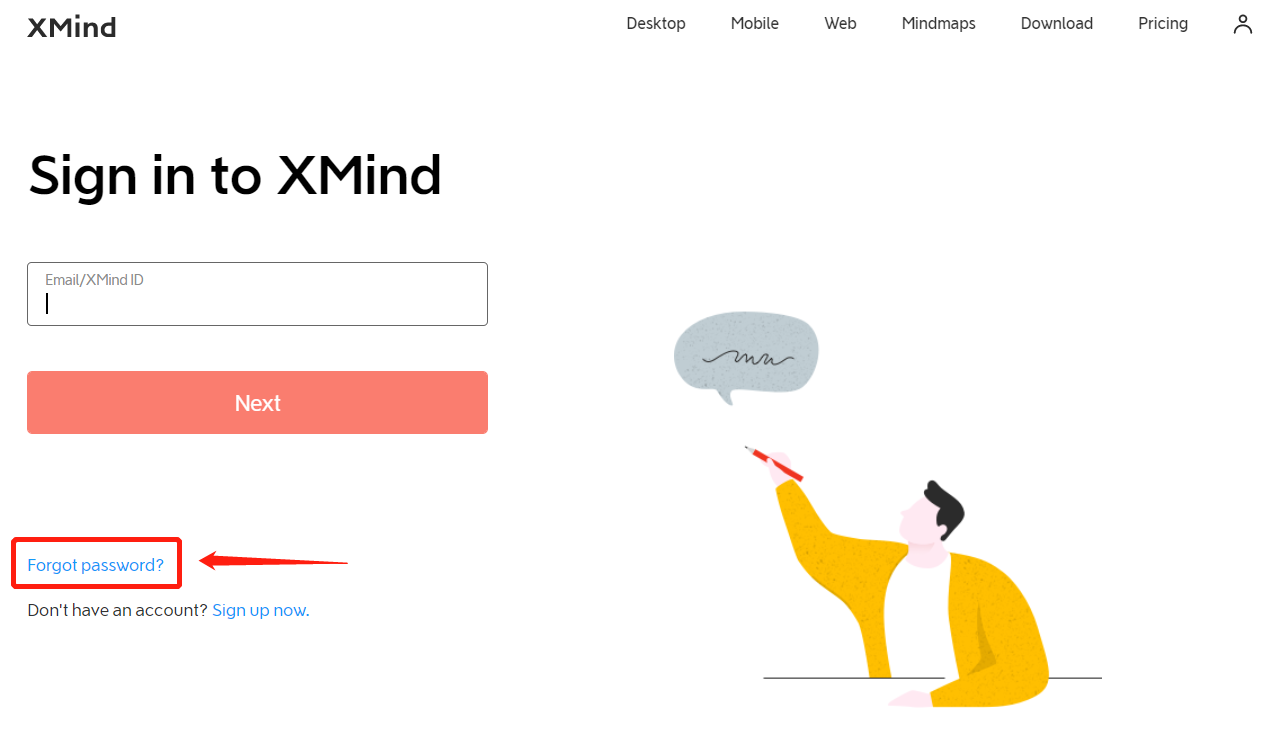 2. Enter your XMind ID or verified email and click Continue.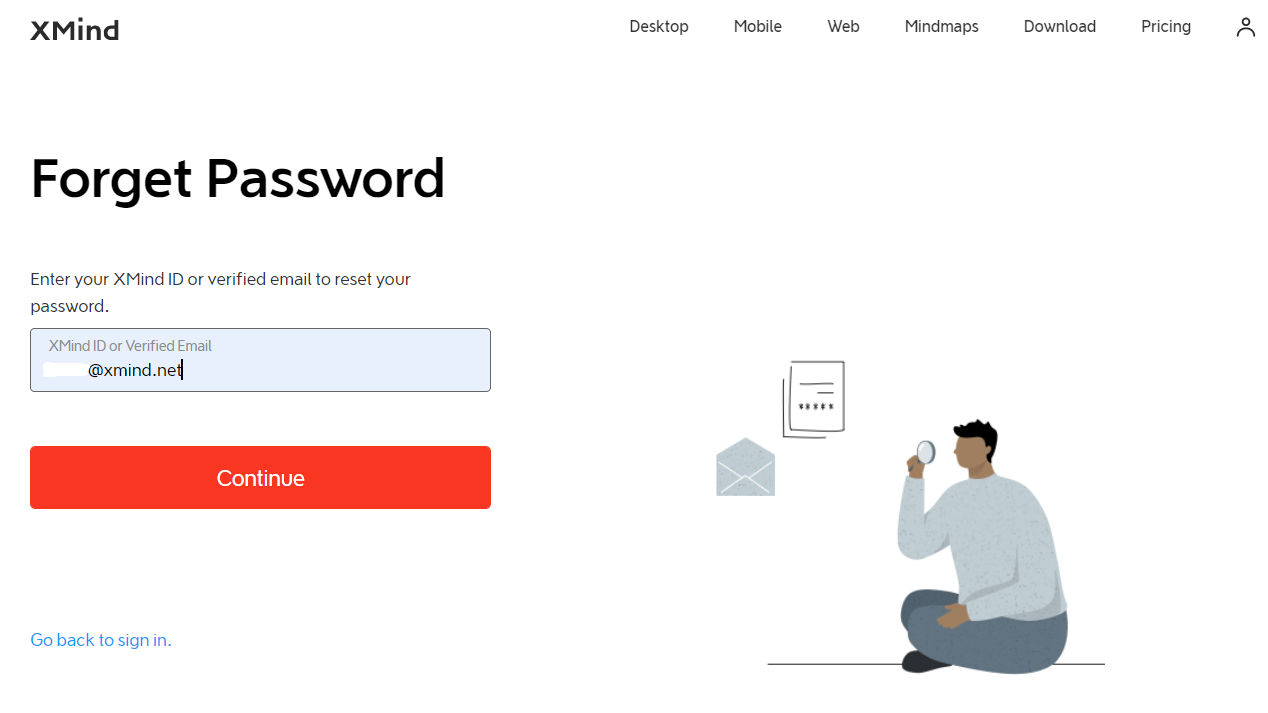 3. Click Send Code and enter the verification code from XMind Notifications.
If you do not receive a verification code, please check your spam email.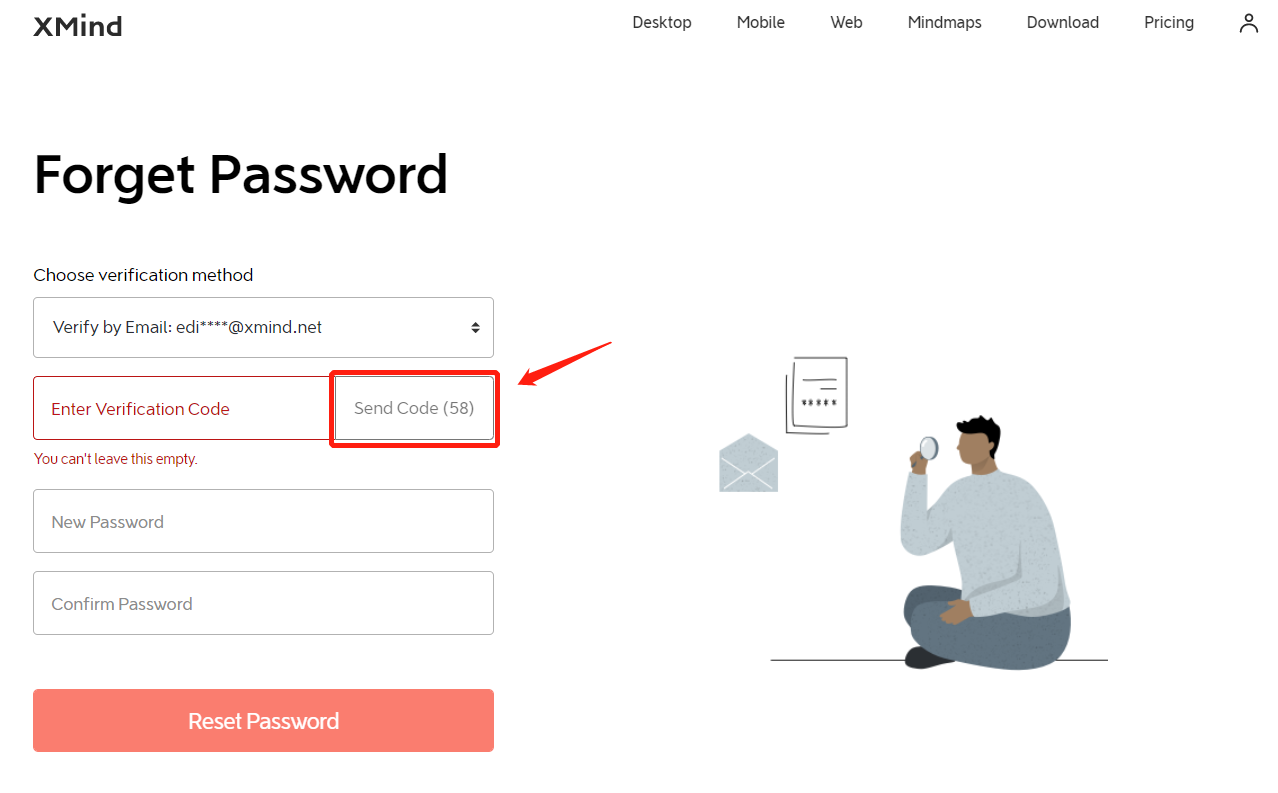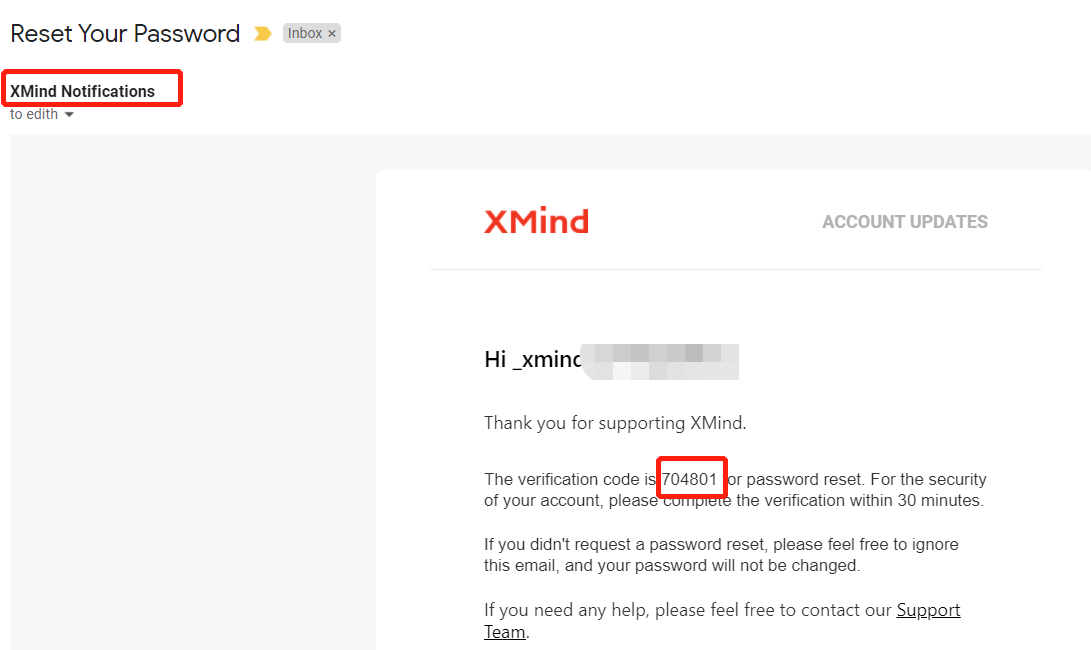 4. Enter the new password twice and click Reset Password.