Xmind for iOS now uses the document browser provided by Apple. You can store your mind map in a local drive, iCloud Drive, or other third-party cloud services.
Xmind Recents
When you launch Xmind for iOS, you will see Xmind Recents where you can see your mind maps stored in local drive or iCloud Drive recently.
If you create a new mind map in Xmind Recents, the mind map will be stored in the default document storage of Xmind.
* You can modify the default storage in iOS Settings > Xmind > Document Storage.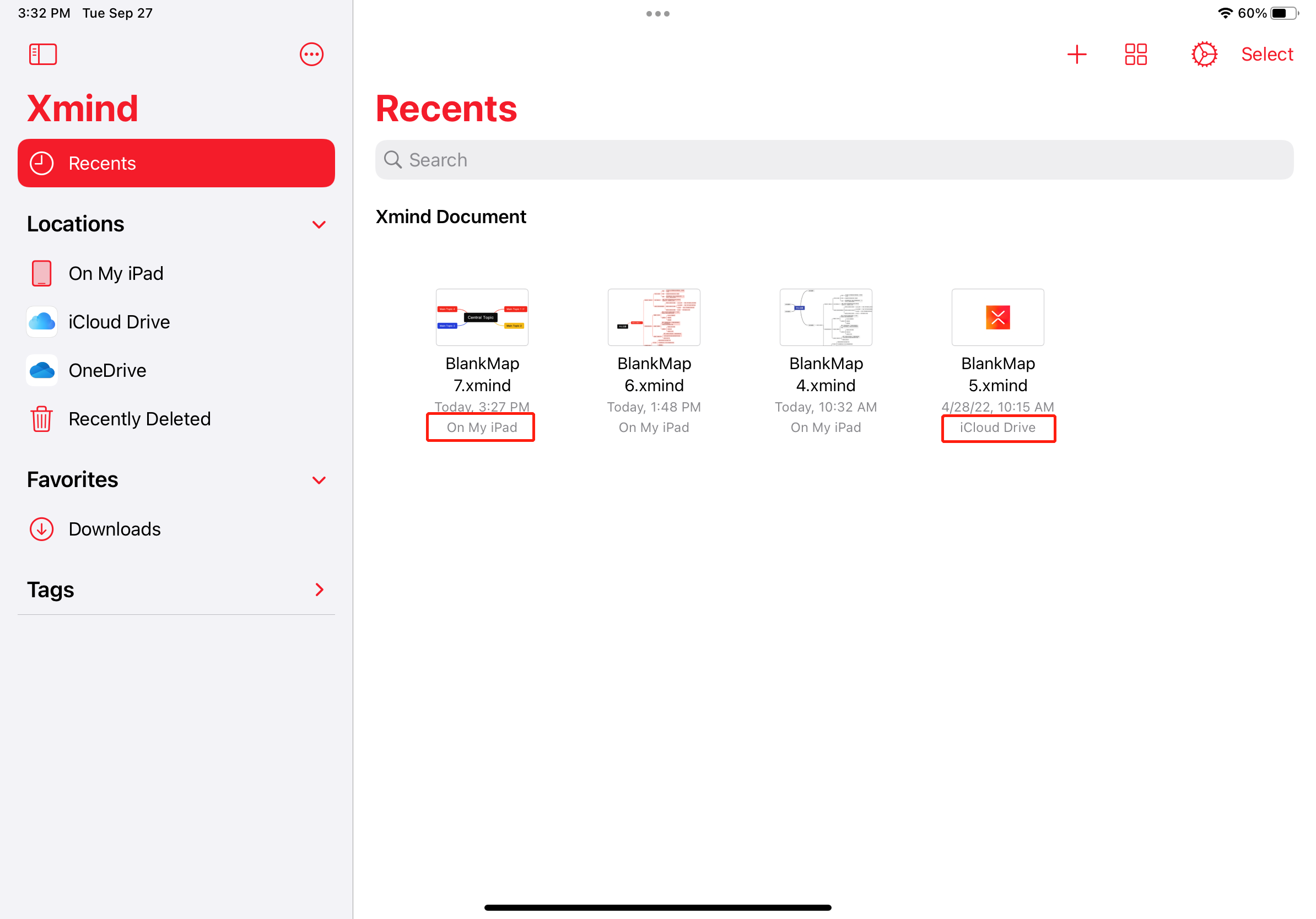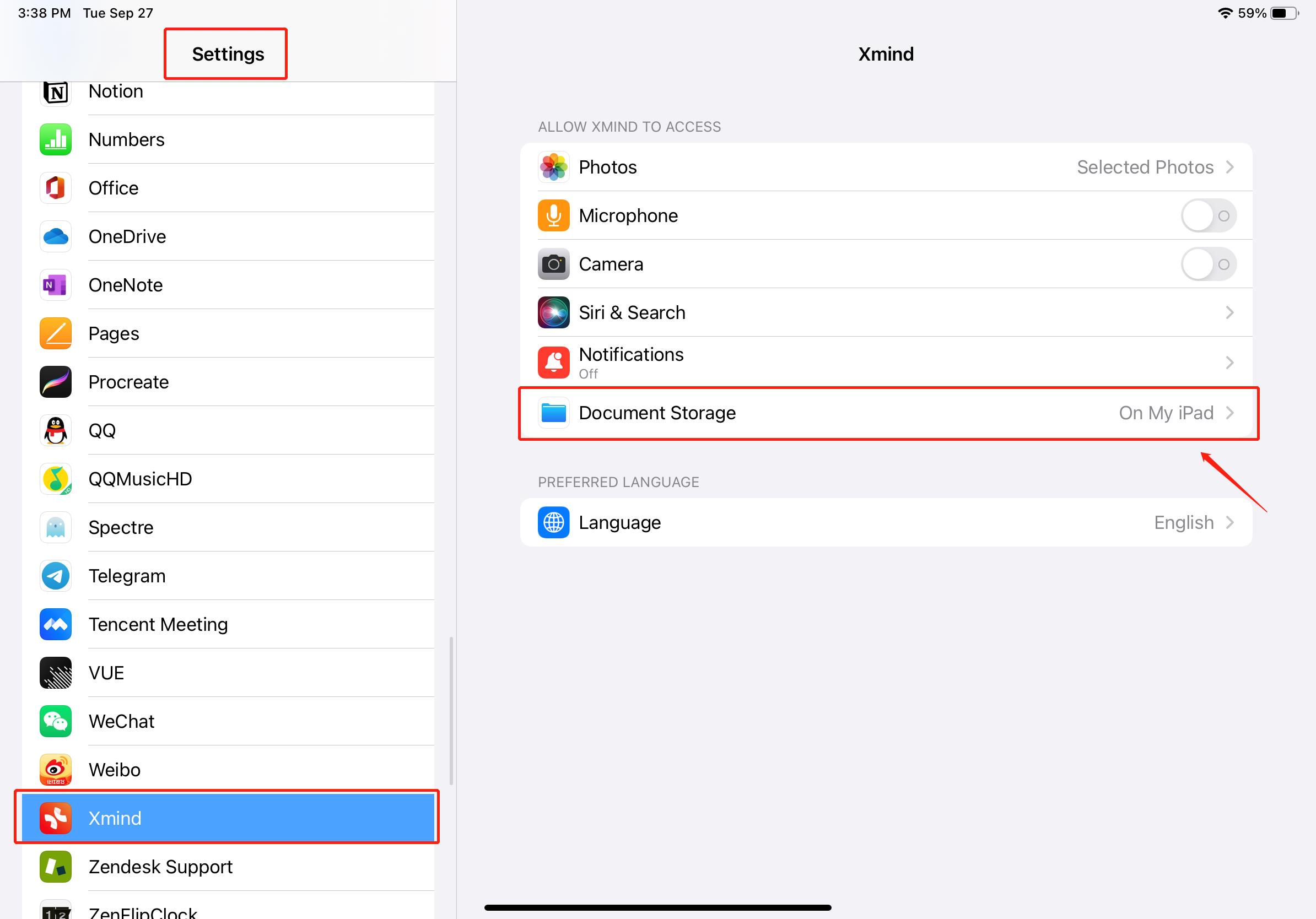 Browse > Locations
With the iOS Document Browser provided by Apple, you can freely choose the location where you save your mind map.
1) Launch Xmind for iOS;
2) Go to Locations;
3) Choose the location where you want to store your mind map, such as iCloud Drive > Xmind folder;
4) Tap Create Document to create a new mind map which will be stored in iCloud Drive.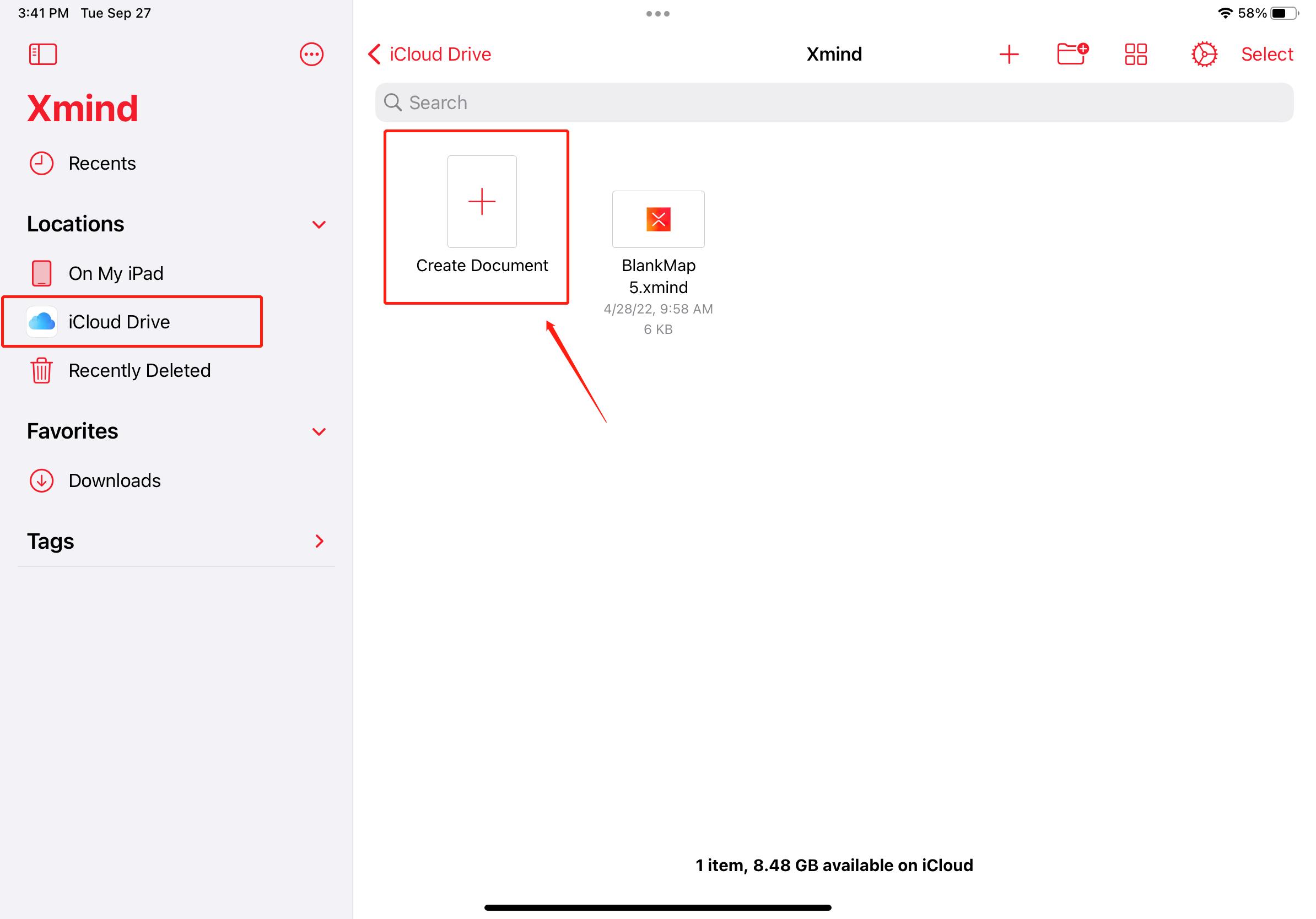 *If the cloud drive you need wasn't listed in Locations, you can edit the sidebar.
1) Tap「...」> Edit Sidebar;
2) Turn on iCloud Drive > tap Done;
3) OneDrive will be available in Locations.